*Due to the overwhelming amount of emails MMG has received we have synced our emails into one new account. We are asking that any emails sent to MMG have the grade level only as the subject line, this will allow us to better serve our authors and readers. We thank you for your interest in MMG and we will answer all emails in a timely manner.
MMG Teamies
Stephie @ McCumbee Talent Development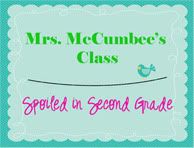 Monica from

The Schroeder Page

directly
Or sending me an email to
I am happy to hear from you!