Usually by Thursday afternoon, my class and I have finished our week's work and are in need of something fun and crafty. I whipped up a little hot chocolate project, and I want to share it with you! Here was my example: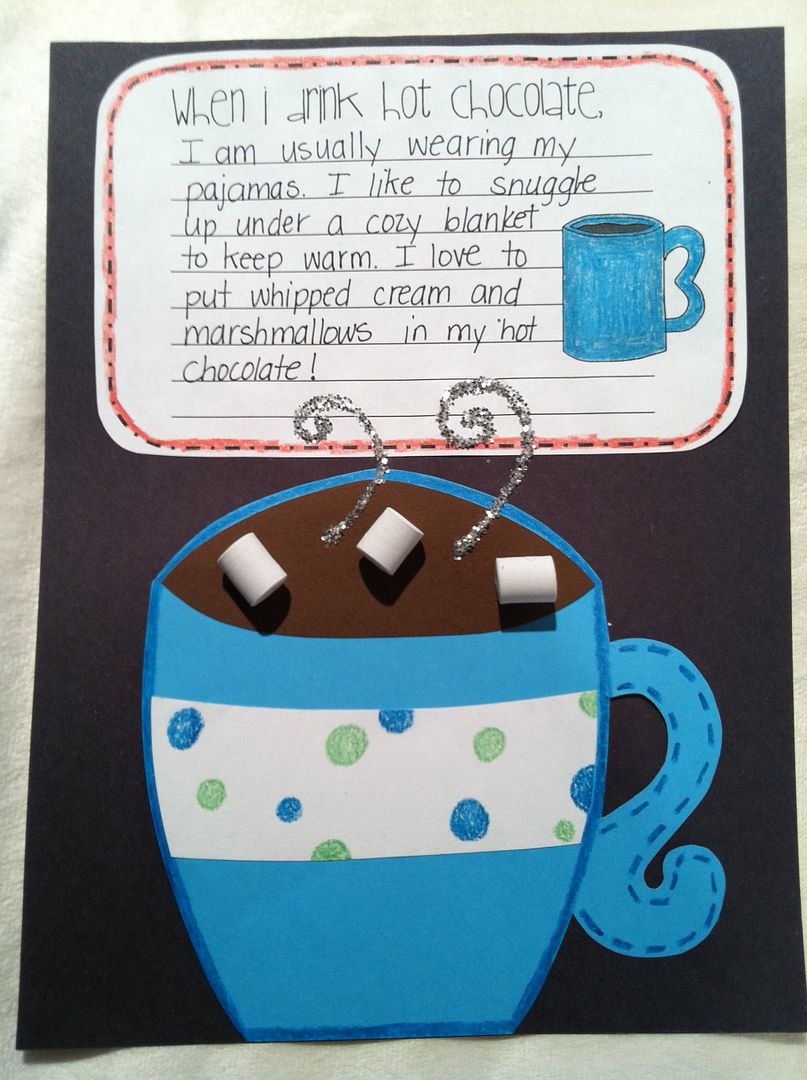 And here's a picture of the students' hot chocolate projects: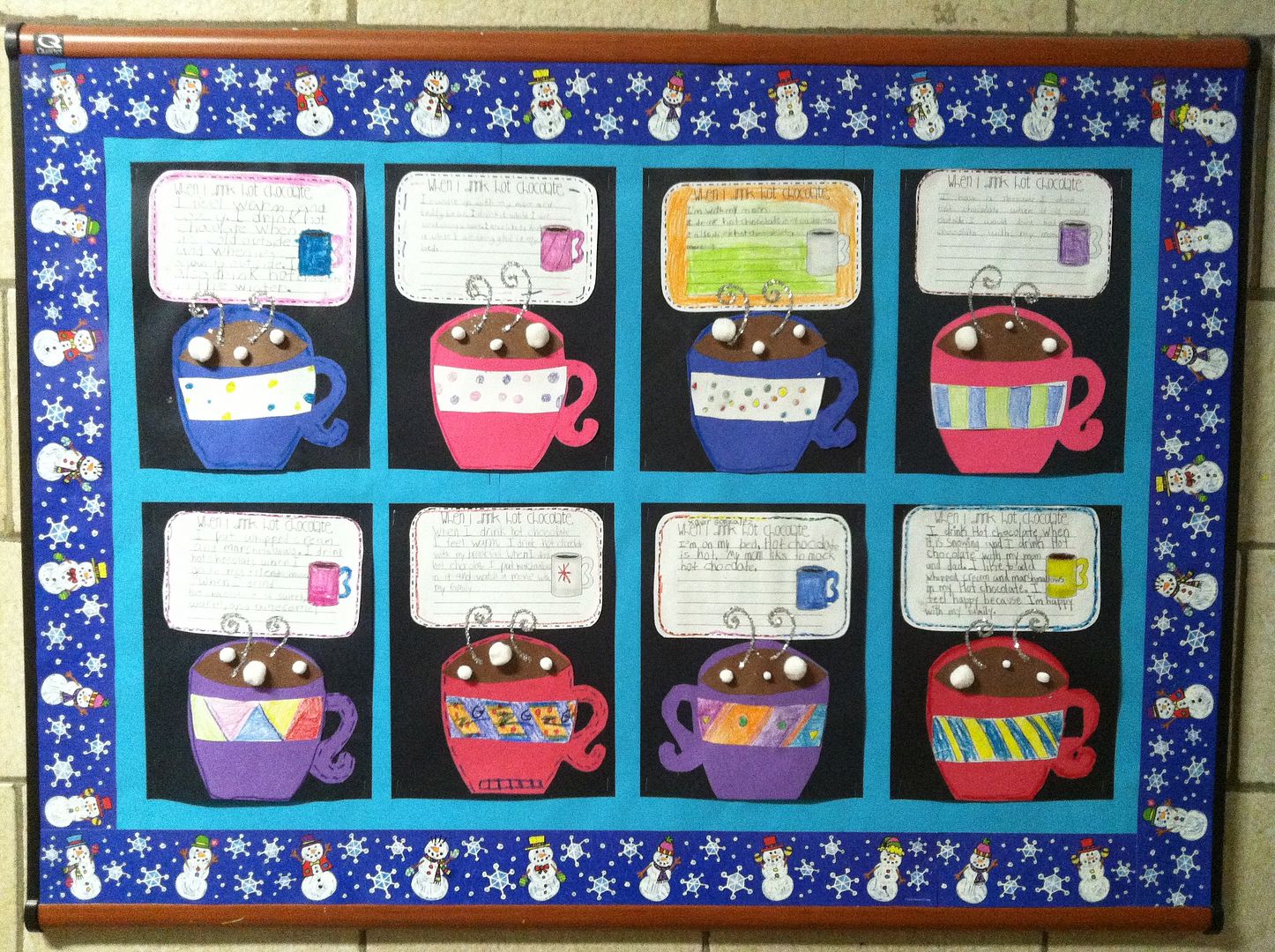 We also completed some fun worksheets: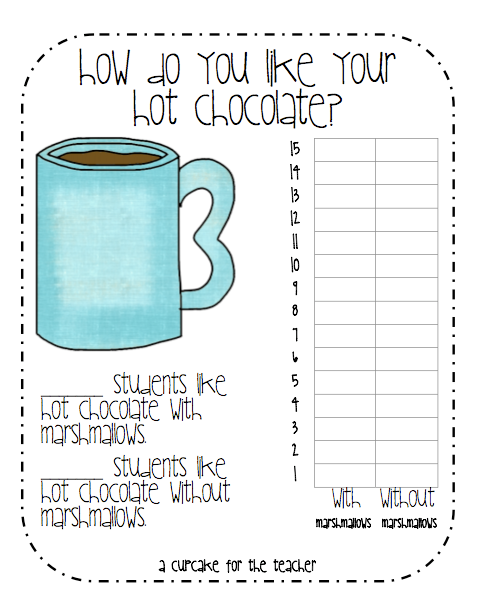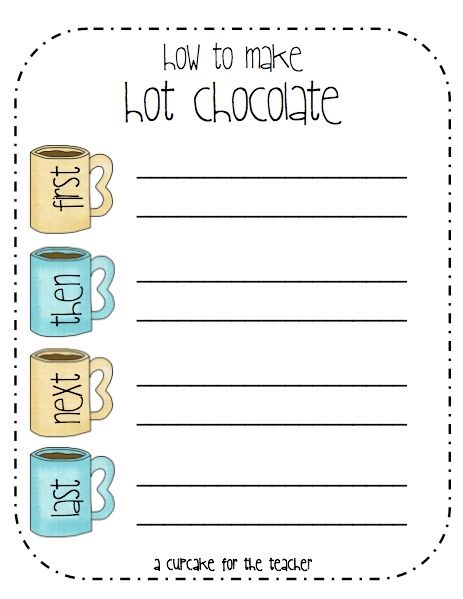 If you want to make your own mug of hot chocolate, and learn how to get one of these worksheets for free, hop on over to my blog!!