September might be a couple months away, but I can't stop planning ahead!!
I just LOVE autumn! Nice weather, colorful leaves, my birthday, and apple/pumpkin picking!!
I've been working on a new unit that will be perfect for the fall. Take a look: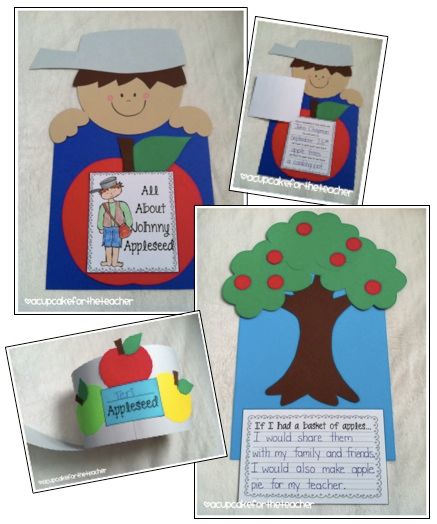 Johnny Appleseed! This unit includes three super fun and super cute craftivities: Johnny Appleseed himself, holding a fun writing prompt; an apple tree full of apples; and a Johnny Appleseed cooking pot hat for our little ones to wear!
Also included in the pack are four writing prompts with options, plus seven worksheets like the ones below: