Hey Gang! Happy 1st day of July!

A postcard exchange is where 50 teachers
(one from each of our great states)
agrees to have their students write and mail the postcards out to the other participants.
You will need 50 postcards. Mail out 49 postcards, keep one for yourself. You will
need to purchase postcards and stamps.
I would like to open the exchange to all teachers who have a blog, website,
wiki or
any o
ther means to share postcard exchange updates, pictures, etc...


The exchange will be open on a first come, first serve basis. All participants should mail out their postcards by Thanksgiving Break. The deadline is set to allow time for correspondence between participants throughout the upcoming school year. Check HERE to see if your state is taken.

I would like for all participants to include an introduction to their classroom and a fact about their state. Please also include a line "want to learn more about ____________, just Skype us at _________" OR "want to learn more about __________, just contact us at ___________."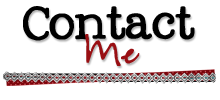 If you would like to join the exchange email me at
mechele.barrow@gmail.com

.
Please include in the email your name, state and blog/class website.
I will then send you a conformation email. If a reply isn't made within several days, I will select the next person available.