I found out today that my principal wants to have school wide reading at the end of every day (in addition to our morning reading blocks). So I thought to myself....How am I going to do this?....Solution: The Daily 5! By no means am I an expert, nor do I have any sage advice, however I will blog about my experience with it. This will be my first year doing the Daily 5 although it incorporates many things that I have already been doing. I have read many rave reviews and it seems like something that I can easily incorporate into my classroom. Check out these amazing blogs for FREE anchor charts, signs, and descriptions about the Daily 5.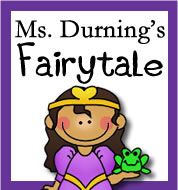 Daily 5 Handbook
Great Daily 5 Signs and CAFE menu signs (this is where I got my Daily 5 signs)
CAFE menu signs (this is where I got the ones for my class)

CAFE menu signs (4 styles) and strategy cards
Enjoy!