Oh my word! How fun and exciting is this cute 2nd grade blog?! I am thrilled to say that I am now an author of "Me and My Gang!" YAY! You can also check me out at...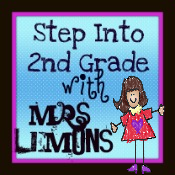 where I have just posted some writing activities for the first week of school! Here are a couple of sample images:
Make sure you head on over to
my blog
to download those freebies! My Math and Reading first week activities are a work in progress. I will post those as soon as they are complete, so make sure you check back in the next few days!